YAK 54 2,2m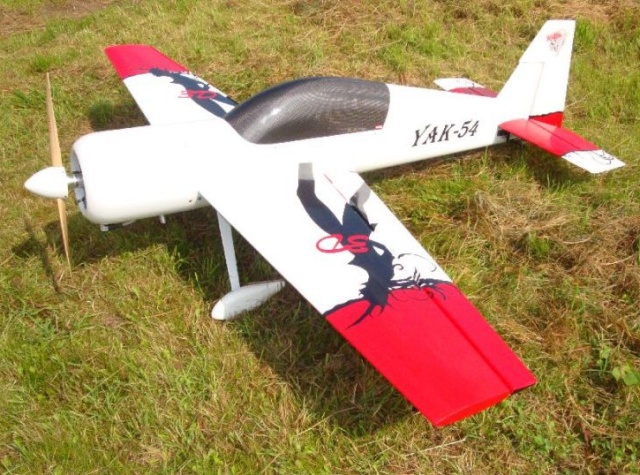 YAK 54 je nejmenší model z naší flotily.
Rozpětí činí 2,2m.
YAK 54 je špičkový model – vhodný jak pro povinnou sestavu, tak pro 3D.
Standardně jsou dodávány karbonové kabiny, na vyžádání však můžeme dodat čiré i kouřové.
Čistá váha bez paliva (připraveno k letu):
7,5kg s motorem 50ccm
Doporučené motory:
50ccm - 60ccm
Recommended accessory - available @ Model Power!
Bundle discount 5-10% on the accessory depending on the supplier.
6x Savöx SA-1256TG (2x aileron, 2x elevator, 1x rudder, 1x gas)
6x Gabriel CFK Y-rudder-arm variable
4x Gabriel Y-servo-arm 46mm
1x Gabriel Ball joint pack (10 pieces)
Powerbox Sensor
Powerbox SparkSwitch
Powerbox Smokepump
3W-55 Xi
Müller 23x12 2-blade
1x PEFA RDL60 muffler
1x PEFA custom-made bend
Model Power Poloshirt, Cap and Jacket ;-)